Back to expertise section
Products of the future for the next generation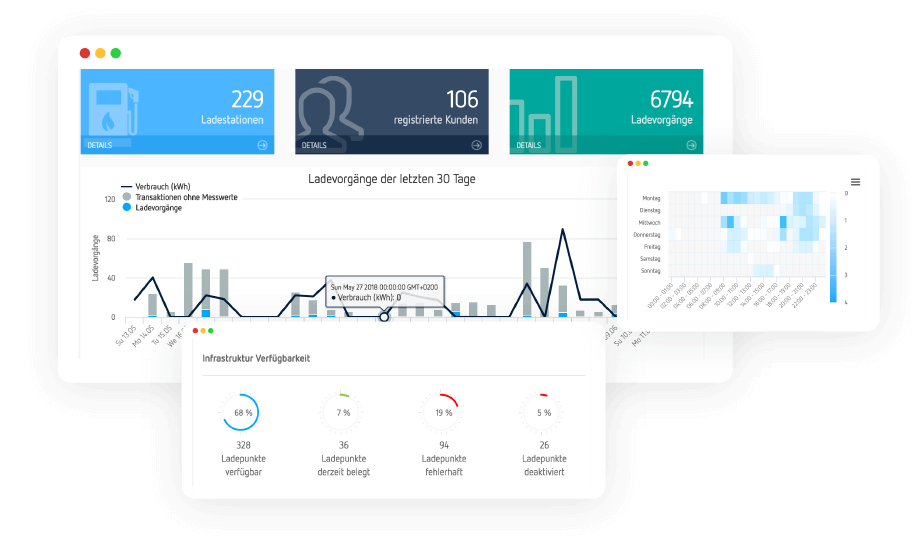 Through software, we bring the industry most flexible EV infrastructure software solutions. Manage any OCPP charger, charge any electric car, and accept every major payment method.
Our innovative products are shaping the future of automotive design. We base complex automotive designs on forward-looking solutions. As a long-standing and reliable partner to the automotive industry, voestalpine manufactures innovative products from design to prototype and from toolmaking to serial production. Each component, whether an individual part or a complex module, meets the necessary safety and weight reduction requirements. This way, each innovative component makes a contribution to a brighter future.
Let's get started
EV charging doesn't have to be complicated. We can bring your end-to-end EV infrastructure solution with a lot of custom settings and flexible pricing for your customers.
EV charger management
Connect & control any OCPP EV charger. You can build own software plans starting at $0. Free hours, discounts on different timeranges allows you to add gamification and marketing features to yours stations (support OCCP protocols and most famous EV-charging manufacturers).
EV management integrations with CRM
We can easy integrate our management systems for chargers to your CRM system, notification services and implement any complexity integration with third-parties software.
EV driver account
No membership fees or wallet deposits required, now or ever.